A unique exhibition on loan from the Oxford University Museum of Natural History.
Presenting insects as they have never been seen before; 3-square-meter photographs allow easy study of the beauty of insects from a new perspective. The insects are displayed in all their glory; visitors can see the tiniest details with great clarity and uniquely experience the beauty of the world of nature.
Levon Biss is a British photographer born in London.  For the last 20 years Levon's photography has continually developed and his curiosity has seen him work across a number of photographic genres including reportage, sport and portraiture.  He has exhibited in print shows around the world and his work is permanently housed in a number of museum and private collections.  During his career Levon has received numerous awards and in 2016 he was presented with a Fellowship to the Royal Photographic Society.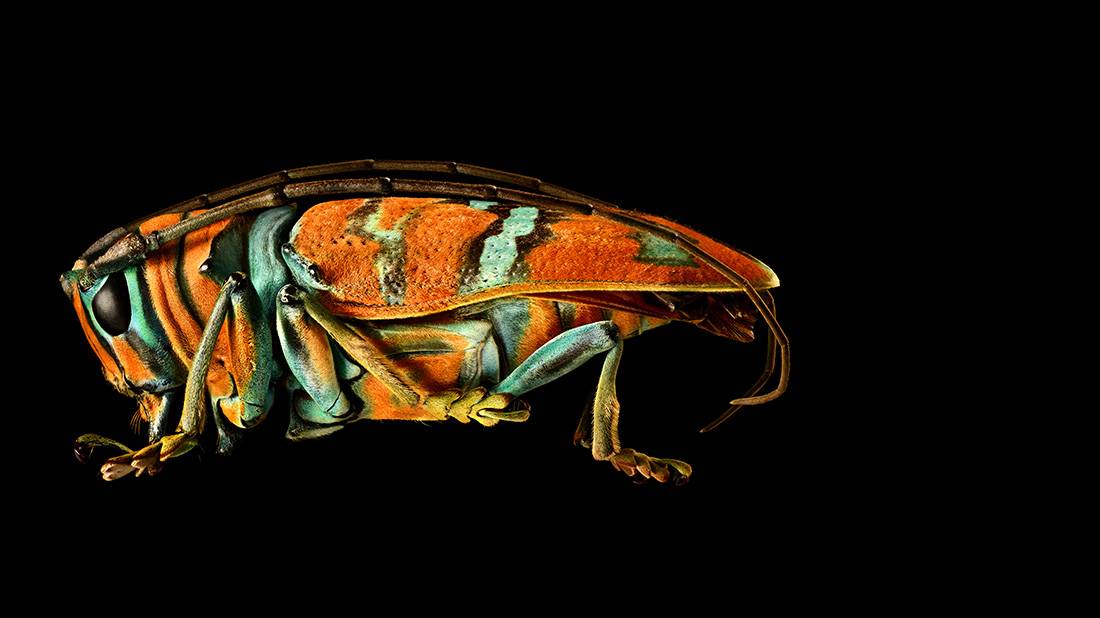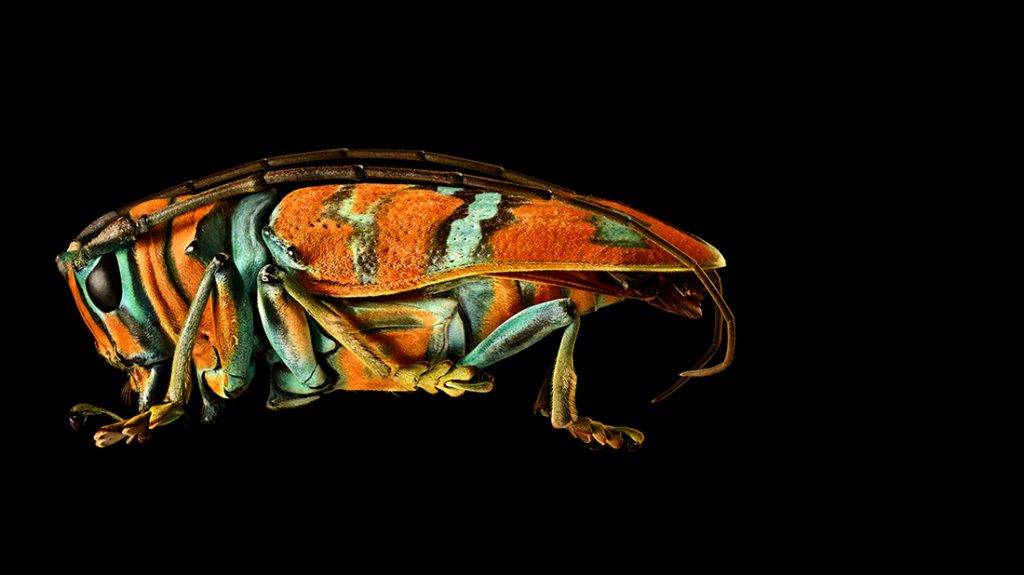 In 2006, Levon published his first book 'One Love'. The project is a photographic study of the soccer community on a global scale. Shot over a period a year, Levon visited 28 countries over 6 continents to document all levels of the game, from small children in the mountains of Peru to professionals playing for their national teams. The project produced a best selling book, with an exhibition touring 17 countries over 2 years.
Based in his countryside studio in the UK, Biss's passion for nature and photography have come together to create Microsculpture. His unique photographic process composites thousands of images, using multiple lighting setups, to create the final insect portraits.
The images in this exhibition are accompanied by specimens from Israel's national collection of insects housed in the Steinhardt Museum of Natural History.
The collection holds about three million specimens from all over the world, with an emphasis on the rich Israeli fauna, comprising about 20,000 species. The specimen shown next to each photograph belongs to the same or to a related or similar species, and is intended to display the insect to visitors at its actual size. Other specimens and the accompanying legends provide examples of insects from Israel and elsewhere, as well as information on fascinating phenomena from the world of insects.